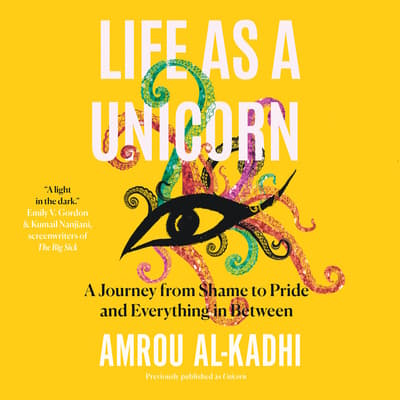 Format :

CD

(In Stock)
Regular Price: $39.99

Special Price $20.00

ISBN: 9780008444112

Free shipping on orders over $35

In Stock ● Ships in 1-2 days

Regular Price: $39.99

Special Price $20.00

ISBN: 9780008444129

Free shipping on orders over $35

In Stock ● Ships in 1-2 days
Amrou knew they were gay when, aged ten, they first laid eyes on Macaulay Culkin in Home Alone. It was love at first sight. Amrou's parents weren't so happy … From that moment on, Amrou began searching in all the wrong places for ways to make their divided self whole again. Life as a Unicorn is a hilarious yet devastating story of a search for belonging, following the painful and surprising process of transforming from a god-fearing Muslim boy to a queer drag queen, strutting the stage in seven-inch heels and saying the things nobody else dares to …
Learn More
Summary
Amrou knew they were gay when, aged ten, they first laid eyes on Macaulay Culkin in Home Alone. It was love at first sight.
Amrou's parents weren't so happy …
From that moment on, Amrou began searching in all the wrong places for ways to make their divided self whole again.
Life as a Unicorn is a hilarious yet devastating story of a search for belonging, following the painful and surprising process of transforming from a god-fearing Muslim boy to a queer drag queen, strutting the stage in seven-inch heels and saying the things nobody else dares to …
Editorial Reviews
"Amazing…It provides so much nuance to the multiverse of identity."
—
Gay Times
Details
Available Formats :
CD, MP3 CD
Category:
Nonfiction
Audience:
Adult
Language:
English
To listen to this title you will need our latest app
Due to publishing rights this title requires DRM and can only be listened to in the Audio Editions app
DRM (Digital Rights Management) is a copyright protection for digital media. While much of Audio Editions's content is DRM free, and allows for usage across platforms, select products on Audio Editions are required by publishers to have DRM protected files. These products will be playable exclusively on the AudioEditions.com apps, available for iOS and Android devices.
To listen to this title you will need our latest app